25% off on all 800, 700, and 600 DOWN bed Pillows... See them bellow ⇓

Down Pillows (100% down)
Feather Pillows (blend)
Down Alternative Pillows
We manufacture the very best quality Bed Pillows at the lowest possible price direct to you... Buy your favorite pillows at substantial savings!
Our Bed Pillows come in three different categories:
DOWN Pillows
From our top-of-the-line Hungarian Goose Down Bed Pillows to our low cost premium white duck down pillows, you will not find higher quality Down filled Bed Pillows at a better price!
See our complete line of Down Bed Pillows below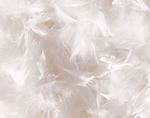 Feather Pillows (Down/Feather Blends)
Bed Pillows filled with our Down/Feather blends offer greater support to the sleepers head/neck. We offer 3 blends and we use only small white or gray feathers which do not have the stiff feather stems.
See our complete line of Down and Feather blend Bed Pillows below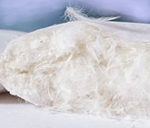 DOWN Alternative Pillows & Down-Like Gel Pillows
Bed Pillows filled with poly-fiber can offer virtually the same softness of Down but at a much lower price. These also alleviate any allergy concerns and can offer the maximum amount of support for the sleeper.
See our complete line of Down Alternative Bed Pillows below